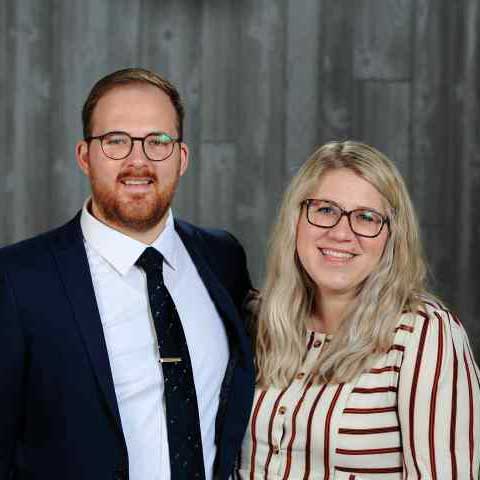 Levi is a Family Teacher at Alpine Academy. He received his Bachelor's Degree in Biology from Utah Valley University. Prior to his current position, Levi worked as a Family Teacher in Family Homes, as well as working as a Behavioral Aid, Tutor, and Youth Mentor. In addition to his work experience, Levi spent some time volunteering in the NICU.
In his free time, Levi enjoys spending time with his son, Jack, and hosting his very own podcast about Star Wars. During his time at Alpine Academy, Levi has felt inspired by the power of The Teaching Family Model and its ability to help enact change. However, he feels that the most inspiring and important part of his job is providing a consistent and safe environment for his students. Seeing his students grow while in a safe environment inspires Levi to keep working every day to provide his students with the highest quality of care possible.
Amanda received her Bachelor's Degree from Brigham Young University in Russian. Prior to Alpine Academy, Amanda worked as a family teacher in family homes, worked as a house manager, and interned at a Latvian orphanage.
In addition to her work experience, she has poured hours of her life into volunteer work, having volunteered for several causes including volunteering in Guatemala at an elementary school. In her spare time, Amanda enjoys DIY projects, reading, and spending time with her son, Jack.
Amanda feels that the most important part of her job is to create a home away from home for the youth. Alpine Academy's youth come from all over and it is one of the highlights of her life to help to create a safe space for them to learn and grow in. She has found comfort in the team at Alpine Academy, and is honored to be surrounded by so many diverse and talented people all united in the same cause.